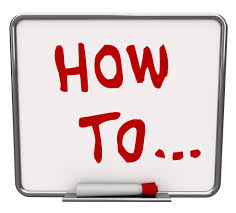 The housing market is crazy and I am sure you have heard by now (and probably a million times) that we are in a seller's market! Meaning the prices of homes have gone up considerably since last year (call me to get that home listed) and the seller is a lot of times in control! More importantly the rules for you, the buyer, have slightly changed. When you are ready to purchase your next home you will need to make sure you are willing and able to compete with other buyers. Here's a list of rules to help guide you in this process.

1. Prepare for a marathon house hunt
With demand up and inventory down, finding your perfect home might take longer than you would have expected in the past. Another underlying issue with the inventory down is that there could be multiple offers on your dream home. So be prepared to be patient. Find an agent who will communicate and give you guidance in these situations.
2. Secure financing before you start shopping
Most agents require that you be pre-approved before they show a home. The reason for this is because most seller's want a serious, pre-approved buyer making offers. Since there could be multiple offers on a home, not being pre-approved will be a deal breaker. Talk to me, I can hook you up with a lender that would be perfect for you!
3. Don't lowball your offer
Since, buyers are in high demand and inventory is low, you will more than likely be asking full listing price. Seller's know their home will sell and will possibly be offended if you try to low ball them. There are times, however, to negotiate! Your agent will and should give you advice on when to negotiate and what to negotiate. Our jobs as agents is to find what fits your wants and NEEDS!
4. Curb contingencies
All I will say about this is that in a seller's market, a buyer will stand out with fewer contingencies attached to the offer.
5. Move fast
Move fast! There is no time to waste when you finally find that perfect home! "If you liked it, then you should have put an offer on it." Because it maybe gone tomorrow!
Click the link below to see what the housing market in Sioux Falls is doing!
Today's Housing Market in Sioux Falls